Schedule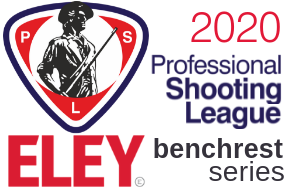 | | | | |
| --- | --- | --- | --- |
| DATE | MATCH | RANGE | LOCATION |
| October 19, 2019 | MullerWorks Barrels Showdown | Oil Capital Rod & Gun Club | Tulsa, OK |
| December 6, 2019 | The Shootout | Chickenfoot Indoor Club | Cedartown, GA |
| May 22, 2020 | Holeshot Arms Benchrest Brawl | Kettlefoot Rod & Gun | Bristol, VA |
| May 23, 2020 | Triple Crown of Rimfire – 3 card Qualifier | Kettlefoot Rod & Gun | Bristol, VA |
| September 4, 2020 | Shilen Challenge | The Benchrest Rifle club of St. Louis, MO | Wright City, MO |
| TBA | The ELEY Benchrest Series Main Event | The Benchrest Rifle club of St. Louis, MO | Wright City, MO |
Mullerworks Barrels Showdown
October 19, 2019
The PSL Mullerworks Barrels Showdown will be held at
The Oil Capital Rod & Gun Club in Coweta, Oklahoma, on Friday October 19, 2019. The PSL match payouts will be based on the number of entries. The TOP 10 finishers will qualify to compete in the 2020 ELEY Benchrest Series Main Event which pays out $10,000 divided among the top 3. To see more information on the Main Event click here.
Directions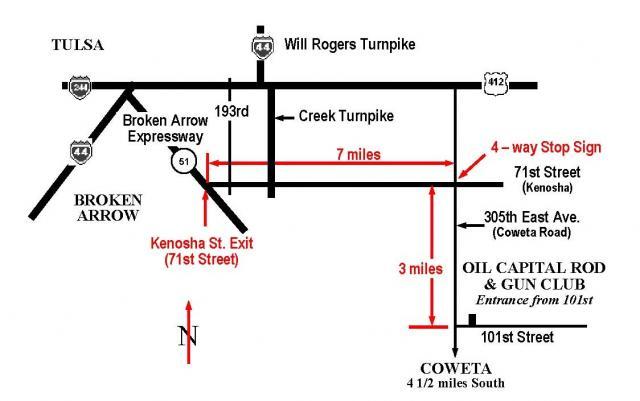 Oil Capital Rod & Gun Club
95 degrees 38′ 2.291″ West, 36 degrees 1′ 9.718″ North
About Oil Capital
Oil Capital Rod & Gun Club is a private sportsman's club situated on 160 acres of rolling meadows east of Broken Arrow, Ok. The club is host to 800 members and offers premium amenities to its members that make the club one of the finest of its kind in the midwest. The club offers its members a 100/200 rifle range with 35 covered firing points and an 8 bench heated and cooled all weather shooting building with 25/50/100/200yd target posting. There is also a 50yd smallbore range, 2-bay 25yd pistol range, and 5-bays of 25yd plinking ranges.