Jerry Stiller shoots a 2500 Outdoor Target!
September 9th, 2019
Jerry Stiller of Wylie, Texas, added his name to the short list of PSL competitors who have shot a 2500 in Outdoor competition.  Since it's inception in 2009, a total of 9 competitors have managed to shoot a certified 2500 target in outdoor competition.  Jerry's 25 shots touched the inner red bullseye the size of a pin head on each of the 25 bulls while competing in the 2019 ELEY Benchrest Series Shilen Challenge. Congratulations Jerry Stiller!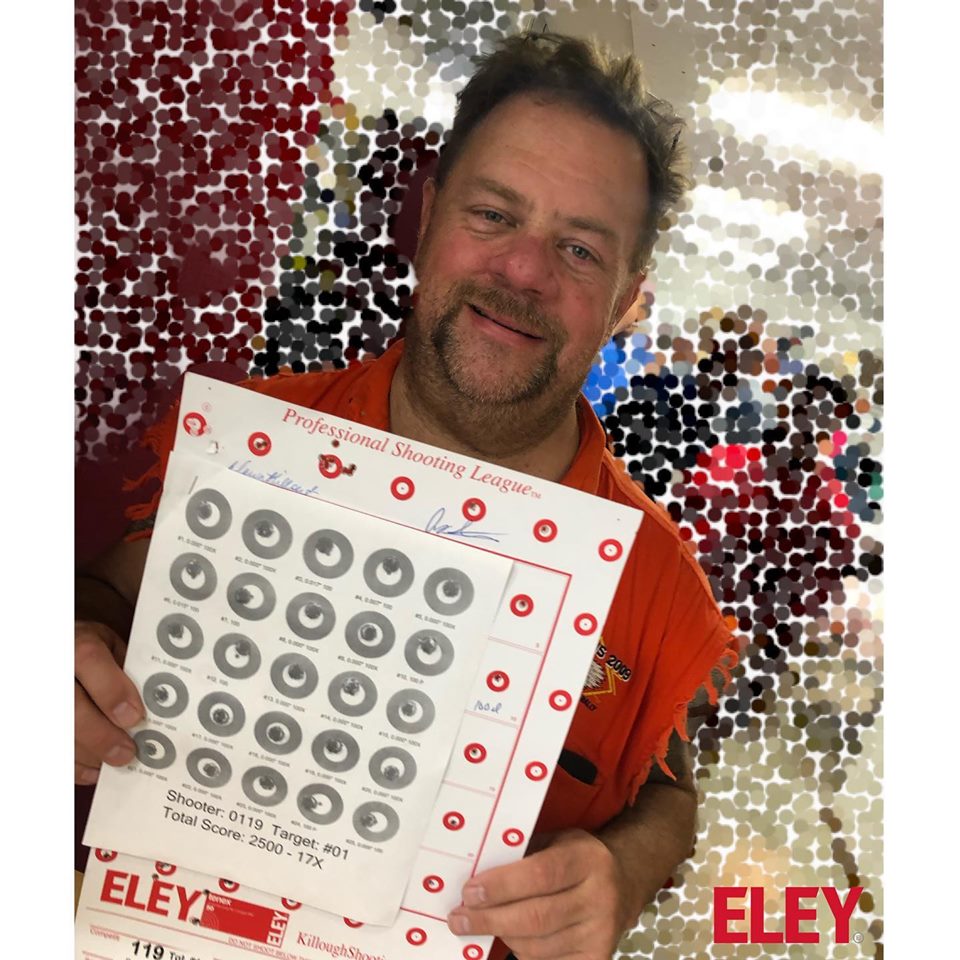 Click here to see the full list of competitors who have accomplished shooting a Professional Shooting League Record Target.